SPD Booklets  // 
Editorial
SPD Introduction Guide
Branded booklet for the startup SPD explaining who they are and what they do. It was designed with both display and print in mind. Pictures were either provided or were taken from free online sources.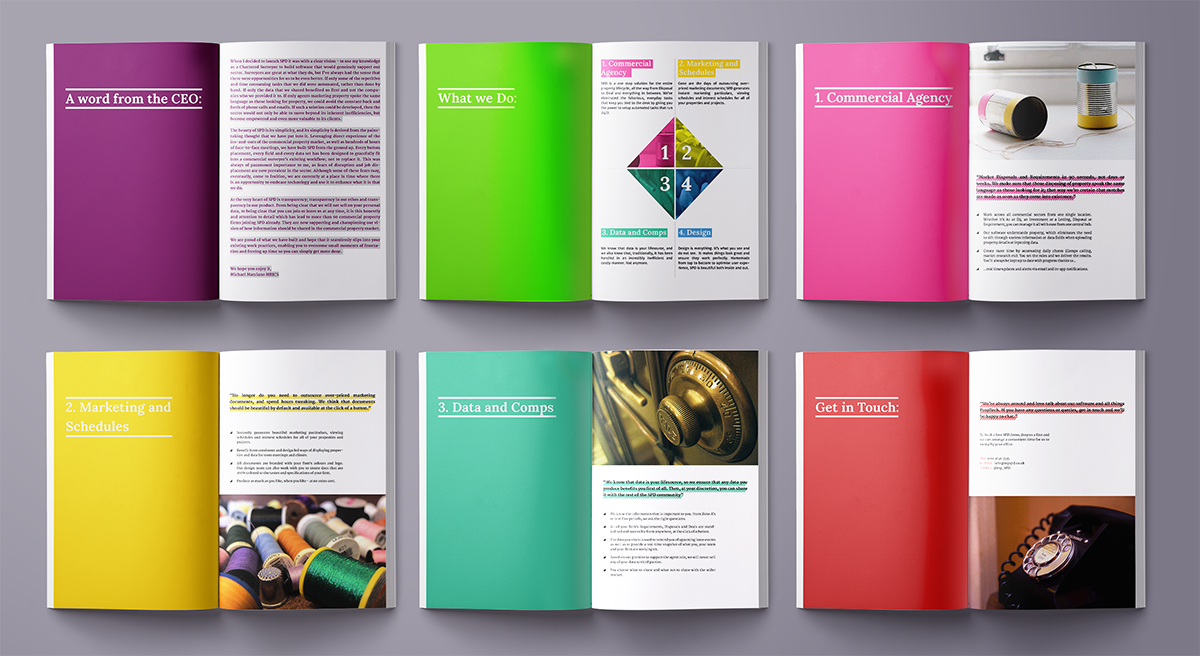 SPD mag Issue no.1
An online publication from startup SPD to engage and educate clients as well as other interested parties. 
It was designed as a interactive PDF to be published online, put on social media or send as attachment via email. The PDF includes interactive features such as linked online sources or clickable short phrases ready to be posted on Twitter.